Many people downloaded an app from the Overseas Chinese Town Group booth at this year's China International Services Trade Show, which opened on September 2 and ends on September 7 in Beijing.
The app, Huaxiaocheng, offers online ticket booking and travel advice for all of the group's cultural and tourist facilities, including its Happy Valley theme parks, across the country.
This is one of the results of OCT's digital transformation efforts since 2012.
The state-owned company has now developed a dozen business models nationwide, including rural resorts, art zones, festive celebrations, natural attractions, shows, theme hotels and parks. .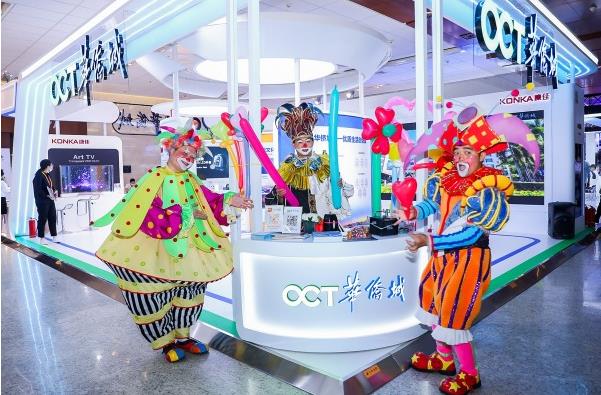 OCT has developed a facial recognition system to improve travel experiences for queues and storage of personal items. It also contributed to the development of a platform for monitoring the quality of operation and service of tourist attractions at the national level.
"The OCT will actively explore the deep integration of digital technology, culture and tourism, to make cultural tourism an important force in the development of the prosperity of trade in services and a new model," said Liu Fengxi, general manager of OCT.
In the section of cultural and tourist exhibitions, digital and smart projects applying 5G, big data, augmented reality and virtual reality were in place for visitor interactions.