The NFT market exploded onto the crypto scene in 2021 with US$18.5 billion in total sales that year, with pixelated works such as Bored Ape Yacht Club and CryptoPunks dominating the market at sometimes astronomical prices for blockchain-based creations.
Hong Kong's Xperience digital art fair, which opened on October 20 and will run until November 6 at the Asia Standard Tower, aims to show that NFTs are not just about files and pixels. The show showcases NFTs that use virtual reality and artificial intelligence, as well as tokens that stream real-time data from the physical world to the digital world.
Inside the artwork of digital artist Victor Wong Be by your sideLion Rock, Hong Kong's landmark, is depicted with weather, cloud cover, tides, and the position of the sun and moon reflecting real-time data from the Hong Kong Weather Observatory.
"The most important thing about art is connecting with the audience, I think, how can I express my spirit and get in sync with it?" Wang said. "We can use technology to create works of art that have a lot of depth and can be constantly changing."
Another animated work by Spanish artist Daniel Canogar is programmed to display and reinterpret real-time financial information from major stock indices, such as the Dow Jones Industrial Average and Nasdaq, as well as data from cryptocurrency markets and changes.
One of the centerpieces of the show, the artist "Jacky Tsai's 10 years" is an immersive art room for sale as NFT. It uses projection to display kinetic art by London-based Chinese artist Jacky Tsai, who was named Digital Artist of the Year.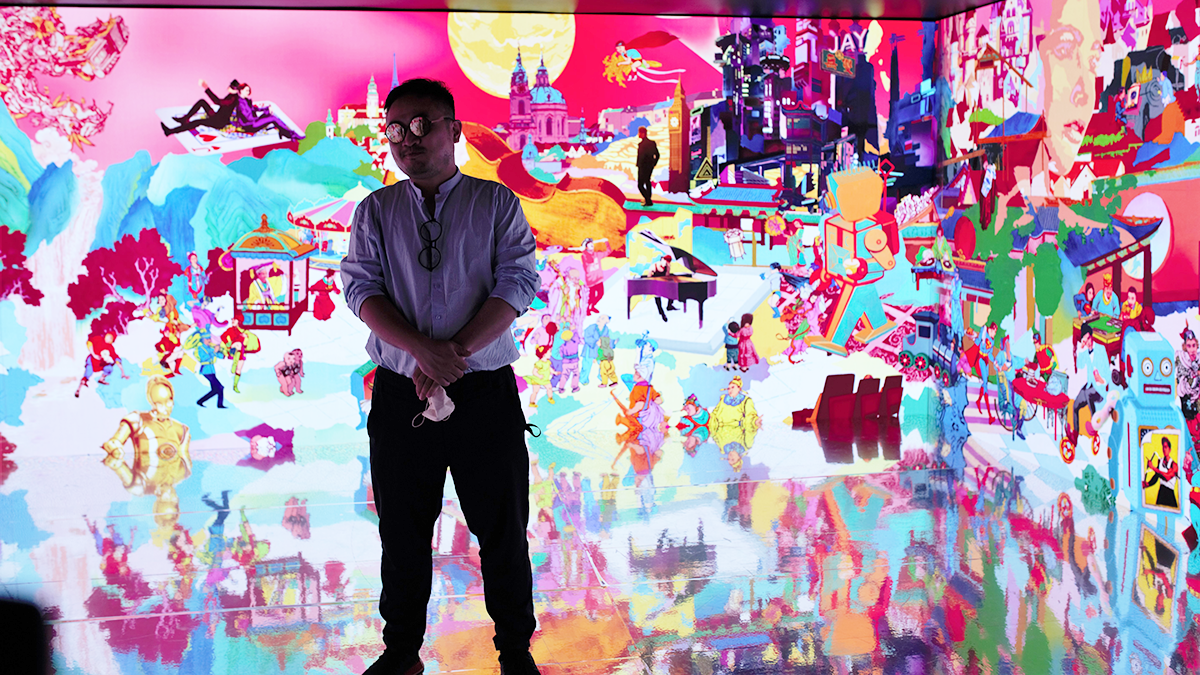 Tsai also used real-time data in his NFT, Athena and Buddha, which appears as a 3D hologram at the fair. The holographic image switches between depictions of the Greek goddess Athena and the Buddhist goddess Guanyin depending on the real-time exchange rate of the Hong Kong dollar against the euro.
Other featured artists include veterans like Damien Hirst, who recently set on fire to 1,000 works of art which he had also minted as digital art NFTs, and Beeple, which sold its first NFT, The first 5000 daysfor $69 million in 2021.
While 2021 has been a banner year for NFT sales, Digital Art Fair founder and global fair director Gillian Howard said she struggled to find ten high-profile artists working on Web3 projects for this year's event. Now they have 30 galleries, with 70 artists in exhibitions, after receiving 200 applications from galleries, NFT project teams and artists, she said.
"Not only are we having more mainstream artists moving into NFTs, but we're also having galleries and new projects supporting and developing artists who want to debut in the space," Howard said.
NFT Sales fell for the fifth straight month in September to its lowest level since July 2021, according to aggregation site NFT CryptoSlam. However, Howard hopes the marriage between contemporary art and NFTs will transcend the broader market.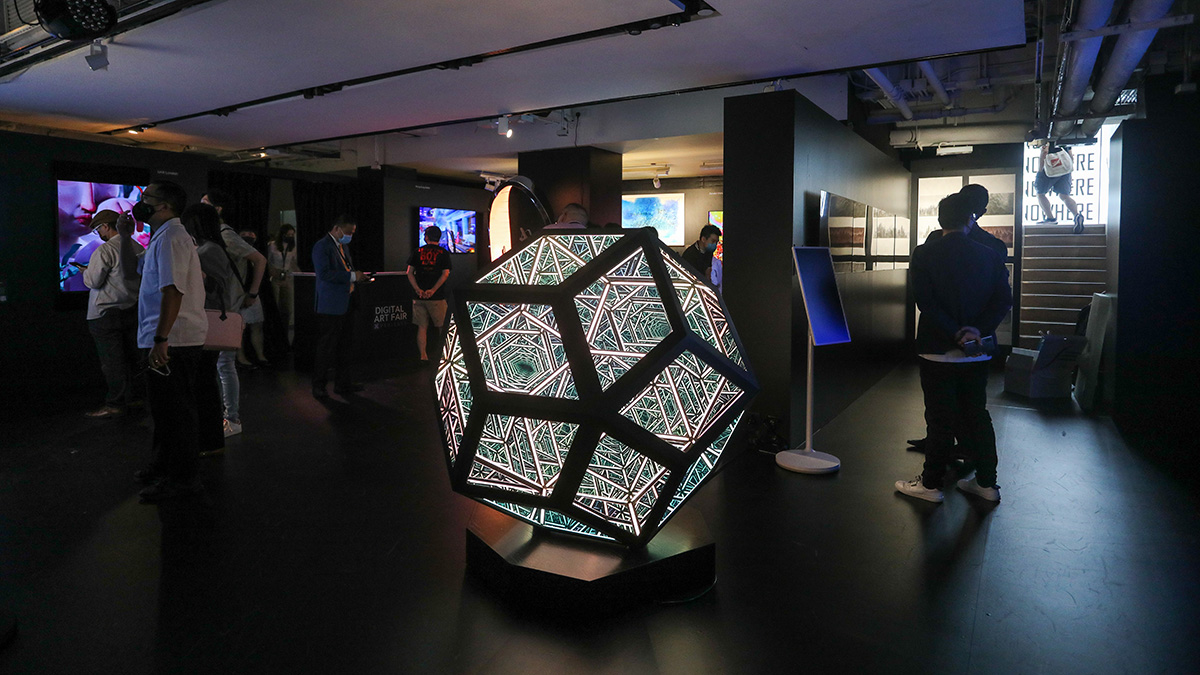 "A non-fungible token is just a certificate, a way to show you own something, but the digital art itself should be so much more than that," she said. "At the digital fair, we want to show and educate people that when you buy an NFT, there should be ways to view it and enjoy it, and that the quality of the art really matters."
Additionally, the use of Web3 technologies in fine art can help innovate in a market that has remained too traditional, Howard added. "Unlike a 2D painting, digital art can give creators the ability to combine aspects like music, performance art, and technology."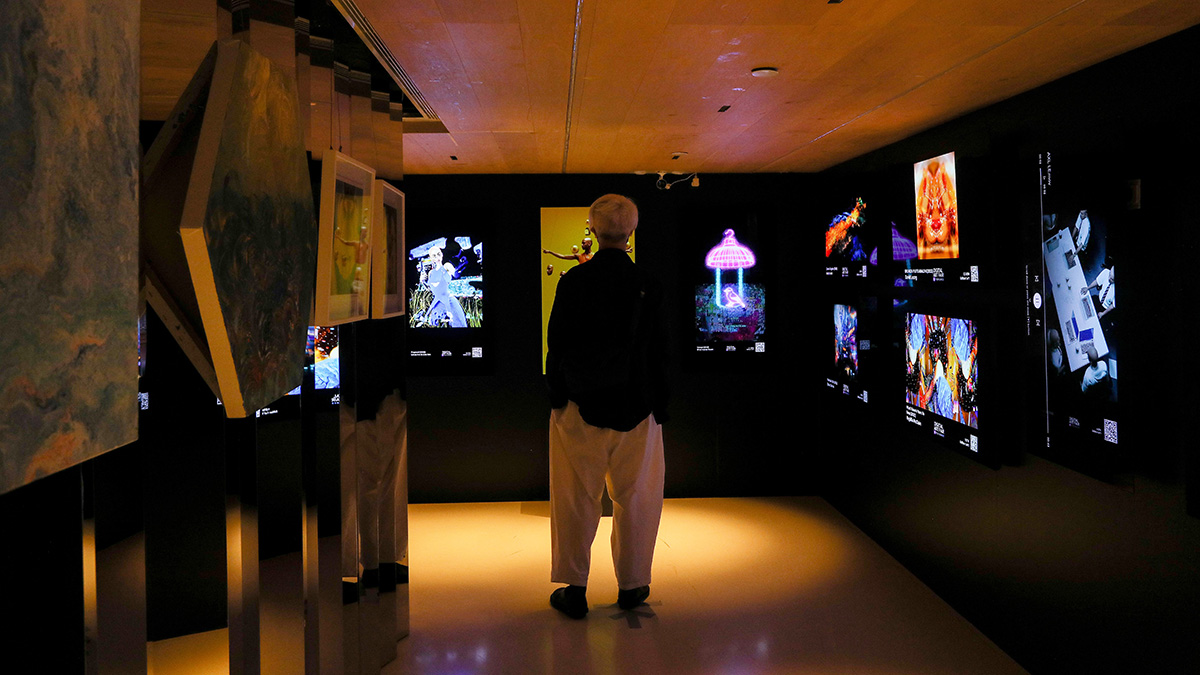 Patrons can access the digital works presented at the fair via the brand new DAFAx.io, a Web 3.0 digital art exchange platform. Last year, the 2021 Digital Art Fair brought in a total of US$8.9 million in sales of NFTs and digital artworks.
Auctioneer Sotheby's, which has its own NFT marketplace, is also hosting an online Xperience digital art auction through October 27, with exclusive access to some of the works.
Other art auctioneers are involved, with the opening by Christie's of its first NFT marketplace at the end of September. Contemporary art galleries like de Sarthe, Opera and Unit London all feature in the space.