10Pearls Acquires Costa Rica-Based Digital Technology Services Company Proximity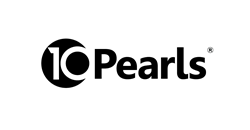 10Pearls Acquires Costa Rica-Based Digital Technology Services Company Proximity
"In these unpredictable times, companies are relying on technology partners to harness diverse talent, cultural alignment and similar time zones to accelerate digital transformation. "
WASHINGTON (PRWEB)
04 Aug 2021
10Pearls, an end-to-end digital acceleration and technology product innovation company, continues its global expansion with the acquisition of Proximity, a nearshore software development company based in Costa Rica.
Founded in 2011 by Adolfo Cruz-Luthmer, Proximity specializes in agile software development and engineering teams, quality assurance testing talent, and innovation services. The company will bring its best engineering talents and best practices and methodologies to 10Pearls, expanding the technology solutions of the digital transformation company.
This strategic acquisition follows the acquisition of Likeable and significantly expands the nearshore capabilities of 10Pearls with an additional 120 highly skilled engineering resources. Together, the companies will provide a key strategic advantage for companies looking to accelerate innovation and time to market – localization. With this acquisition, the total workforce of 10Pearls surpassed 1,000 employees, a milestone. 10Pearls has succeeded in balancing strong growth and culture by aligning itself with entrepreneurs who share similar values ​​when it comes to social impact and giving back.
"The addition of Proximity gives us a huge advantage by providing scalable, high-quality development services from a nearshore location," said Imran Aftab, CEO of 10Pearls. "The wave of digital transformation following the pandemic has caused organizations to struggle with technical talent and build teams at high speed. In these unpredictable times, companies are relying on technology partners to harness diverse talent, cultural alignment, and similar time zones to accelerate digital transformation. This acquisition increases our ability to put in place additional teams to develop products and services that respond to the new realities we are experiencing.
"Joining 10Pearls gives Proximity the global platform to help businesses become more agile and productive, and ultimately accelerate through digitization," said Cruz-Luthmer, CEO of Proximity. "We look forward to using our combined capabilities and sharing our culture of being focused on the double bottom line, to maximize the value we can create for our clients and we are extremely excited to see what l The future holds for us. "
About 10 Beads

10Pearls is a goal-driven global digital technology partner that helps businesses reimagine, digitize and accelerate. As an end-to-end digital partner, 10Pearls helps businesses create transformative digital products incorporating exponential technology (AI / ML, Blockchain, IoT, AR / VR). Our extensive expertise in product management, user experience / design, cloud architecture, software development, data insights and intelligence, cybersecurity, emerging technologies and quality assurance ensures that we offer solutions that meet the needs of the business. 10Pearls clients include Global 2000 companies, high growth mid-size companies and some of the most exciting start-ups across multiple industries including healthcare, education, real estate / prop-tech, energy , communications / media, financial services and high technology. The Washington Post called 10Pearls a dual bottom line company that balances profits with social cause. To learn more, visit https://10pearls.com.
About proximity

Proximity is a software development company based in San José, Costa Rica, with operations in Peru and resources in 8 Latin American countries. The company provides turnkey agile software development, innovation services and technology talent under the Nearshore modality.
Share the article on social media or by email: